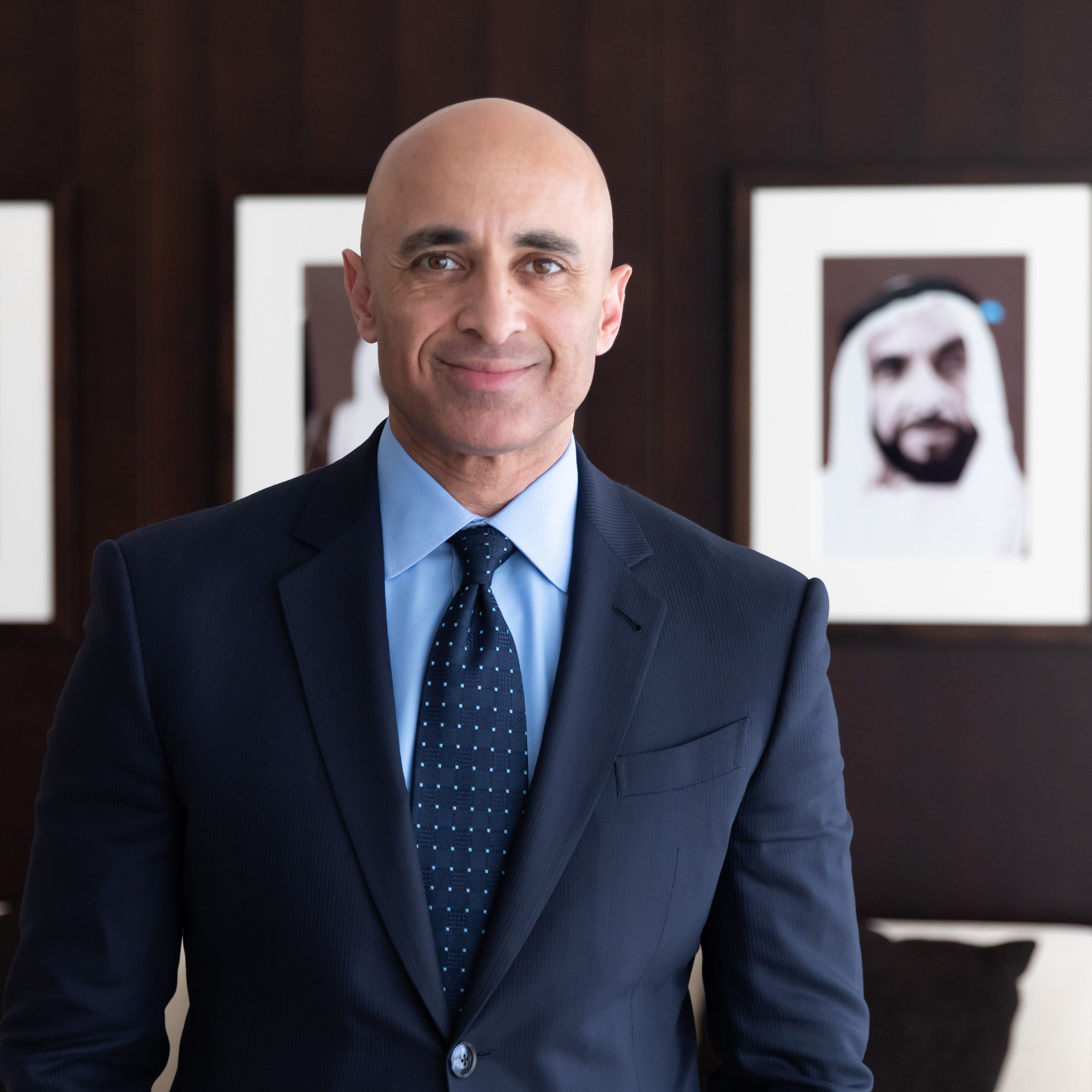 Minister of State and UAE Ambassador to the US
Representing the UAE, His Excellency Yousef Al Otaiba serves as both the Ambassador to the US and Minister of State.
He originally worked under Abu Dhabi's Crown Prince of Abu Dhabi and Deputy Supreme Commander of the UAE Armed Forces, Sheikh Mohamed bin Zayed Al Nahyan. He also previously served as Non-Resident Ambassador to Mexico.
Sworn into the UAE Embassy in 2008, Ambassador Yousef Al Otaiba has since turned his full attention to the UAE-US alliance. Upon his arrival, bilateral trade increased over 70 percent and fortified the UAE's position as the US' largest trade partner in the MENA region. Emirati investments in America have grown, and world-class US institutions such as the Cleveland Clinic and New York University opened new branches in the UAE.
In the name of peace and security, he's consistently used his platform to speak out on regional stability and US foreign policy in the Middle East. These long-time efforts eventually led to the US-brokered Abraham Accords, the highlight of his career thus far. The normalization agreement has already transformed the Gulf and rapidly increased UAE-Israel ties in the last year.
The Ambassador has also worked hard to advance philanthropic and community programs in the US. Through the UAE Embassy's Community Soccer Program, over 10 soccer fields have been restored in underserved areas throughout the country. On the Board of Directors for the Special Olympics, he also helped to bring the first Special Olympics World Games to the Mideast. In addition, he is a board member of the Center for Public Leadership program at the Harvard Kennedy School and the American University in Cairo, Egypt. These partnerships are deeply rooted in the UAE's principles of culture, diversity, equality and unity.
He was awarded Ambassador of the Year in 2010 and listed among TIME's 100 Most Influential People in 2020. These are just a few of the many diplomatic awards and honors he's earned throughout his valuable time in America.
He received his education from Cairo American College, followed by Georgetown University and the National Defense University.
For more details, visit the Ambassador's Linkedin, official website and YouTube Channel.