This service allows you to obtain an approval for vehicle registration and vehicle number plate for embassies and diplomatic staff members.
Service Beneficiaries
Investor
Private Companies
Required Documents
Copy of the establishment card.
Copy of the diplomat's Consular ID card
For vehicles imported from outside the UAE:
Attach vehicle customs clearance certificate
For vehicles purchased in the local market:
Attach a copy of the Sales Contract or purchase agreement from an agency or showroom or from the previous owner
Service Application Channels
Service Delivery Channels
Service Procedures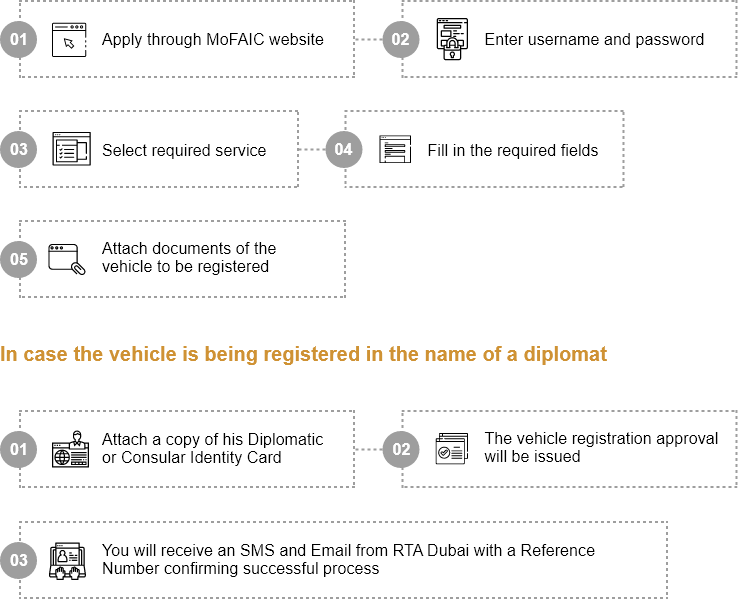 Sustainable Development Goals
Goal 17: Partnerships for the Goals
Terms and Conditions
A service for requesting registration of vehicles of embassies accredited to the UAE with a Consular Corps (C.C) number plate.
It is also available for diplomatic staff members, holders of diplomatic and consular cards.
MOFA grants the final approval according to the provisions of relevant international conventions