The UAE: A Leader and Partner for Climate Action
The UAE is a global partner in climate-forward policy. The Emirates was officially chosen by global leaders to host the United Nations Climate Change Conference, or COP28, in 2023.
In a region with extreme heat and scarce natural water sources, the UAE is taking aggressive action to meet the global climate challenge and believes low-carbon investments will support economic diversification, growth and job creation. Dedicated to bringing global partners together for an inclusive approach to climate policy, the UAE is the official host of the United Nations Climate Change Conference, or COP28, in 2023. The first Middle Eastern nation to sign the Paris Agreement and home to the 166-member International Renewable Energy Agency (IRENA), the UAE is committed to global partnership and domestic policy for a low-carbon future. To reduce the carbon impact of heavy industry and energy exports, the UAE has brought the cost of solar power below that of natural gas, enabling a rapid transition to renewable energy, and operates one of the world's largest carbon capture systems. The UAE has also announced a Net Zero by 2050 strategic initiative, making it the first Middle East and North Africa (MENA) nation to do so.
Issue Brief – The UAE: A Leader and Partner for Climate Action

Cooperation with the United States is also central to the UAE's climate plan. As a significant global investor in sustainable energy, the UAE is building solar and wind projects across the US, collaborated with the US to establish Mission Innovation, a partnership to double clean energy R&D within 5 years, and is working together with the US on implementation of the $50 million UAE-Caribbean Renewable Energy Fund, which is building solar power plants in 16 countries. During a trip to the UAE in April 2021, US Special Presidential Envoy for Climate John Kerry highlighted the UAE's climate leadership: "It's remarkable to find the UAE trying to lead many other nations in the search of new technology to address the global climate challenge and in transitioning to the new economy while facing this crisis."

Learn more about the actions and initiatives the UAE Special Envoy for Climate Change is leading to address the climate crisis.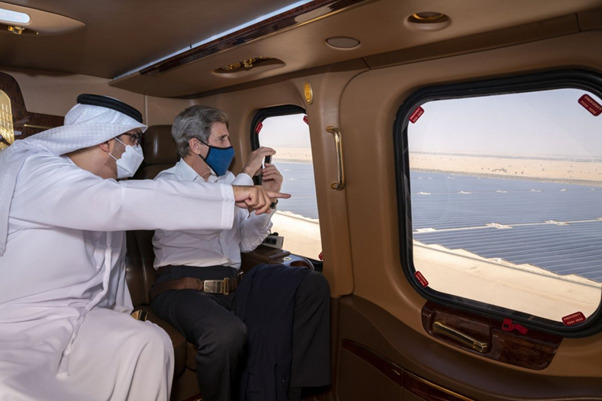 Beyond its multilateral commitments, the UAE supports global sustainable development. Through direct investments, aid and concessional loans, the UAE has provided dozens of nations with the resources, infrastructure and technology required to adopt more efficient, sustainable sources of energy.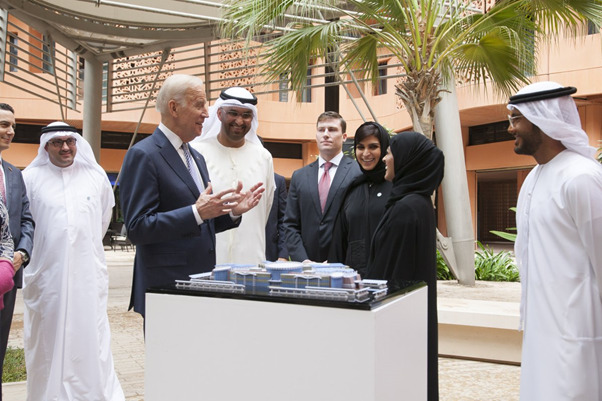 The UAE is taking climate action at home and with partners around the world.